Since I've been watching a lot of vampire movies this week, what better way to end it than with a list of my sexiest vampire girls?
I know this is a bit of a cheat since there are far more than ten sexy vampires below, but I'm sure you'll appreciate the extras anyway.
1.
Dracula's Bride
(Monica Belucci) from "Bram Stoker's Dracula" (1992)
It's hard to choose between Florina Kendrick, Monica Bellucci and Michaela Bercu, but Monica is definitely the sexiest for me.
2.
Solina
(Jennifer Esposito) from "Dracula 2000" (2000)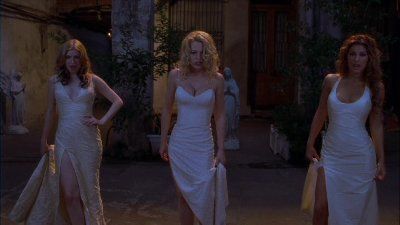 Lucy Westerman (Colleen Fitzpatrick) is very sweet, Valerie Sharpe (Jeri Ryan) knows how to work her figure, but the hottest here is Solina who exudes sexiness throughout the whole movie.
3.
Aleera
(Elena Anaya) from "Van Helsing" (2004)
Again, it's almost impossible to choose between Marishka (Josie Maran), Verona (Silvia Colloca), and Aleera (Elena Anaya). I like them all, but the Spanish lady takes the prize for being the best part of this terrible film.
4.
Carmilla Karnstein
(Yutte Stensgaard) from "Lust for a Vampire" (1971)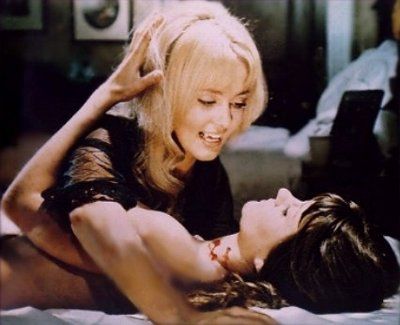 Whether she's Mircalla or Carmilla doesn't matter, Yutte Stensgaard was one of the most beautiful Hammer actresses, especially when she was playing a vampire. Her victim in this picture, Amanda, was played by Judy Matheson who went on to become a TV presenter.
5.
Frieda Gellhorn
(Madeleine Collinson) from "Twins of Evil" (1971)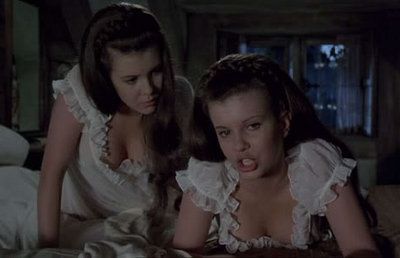 I know what you're thinking, but I can tell the difference between them, and I pick the bad twin. Mary and Madeleine Collinson played Maria and Frieda respectively, in case you wonder which is which.
6.
Lilith
(Angie Everhart) from "Bordello of Blood" (1996)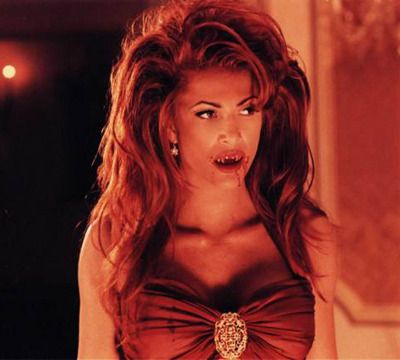 Not the most flattering picture of this former model, but she's still sexy. I still can't understand how Rafe Guttman managed to resist her.
7.
Vamp Willow
(Alyson Hannigan) from "Buffy the Vampire Slayer" (1999)
Although Willow was only a vampire in two episodes of the series, "The Wish" and "Doppelgangland" (both from Season 3), she was pretty memorable. She was only ever hotter when she became an
evil witch
, but that's another story.
8.
Mae
(Jenny Wright) from "Near Dark' (1987)
Is she really only the second blonde on this list? I can't think why that is except that the lovely Mae is also the only vampire who is actually nice to her victims before sucking them dry.
9.
Marie
(Anne Parillaud) from "Innocent Blood" (1992)
Just for being naked as many times as she kept her clothes on, I have to include Anne Parillaud. She's a little bit too boyish to rate any higher, but she's still gorgeous.
10.
Selene
(Kate Beckinsale) from "Underworld" (2003)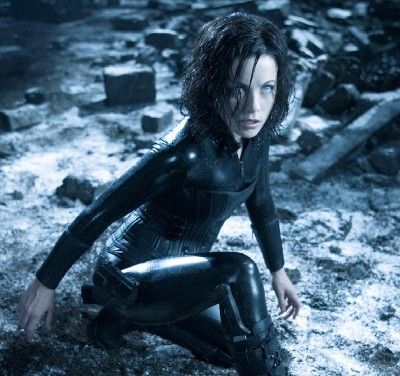 Okay, Kate Beckinsale doesn't actually do anything sexy in the "Underworld" movies, so it's all about the way she looks. She looked even lovelier in "Van Helsing" but, unfortunately, she wasn't a vampire in that.
Bonus:
Bella Cullen
(Kristen Stewart) from "The Twilight Saga: Breaking Dawn - Part 2" (2012)
I always thought Alice Cullen (Ashley Greene) was the best looking vampire in the "Twilight" movies, but that was before Bella changed. Now it's "Team Bella" again all the way to the end of the Saga.
Runners up include any other Hammer vampiress (especially Ingrid Pitt), Santanico Pandemonium (Salma Hayek) in "From Dusk Till Dawn" (1996), and Darla (Julie Benz) from the "Angel" TV series.
These are the hottest vampires I can think of. Who are your favourites?