I'm starting this new feature for Saturdays since this is the quietest time of the week on the internet and. of course, I can't resist the pun.
Here's a still from the infamous cat scene in the overrated French gore movie "
À l'intérieur
" (known to English speakers as "Inside").
Béatrice Dalle looked really good cuddling a black cat, don't you think? It's a pity that it all ended so badly.
Le pauvre chat.
At least the poor little bugger got more attention from "La Femme" than he did from Alysson Paradis' character.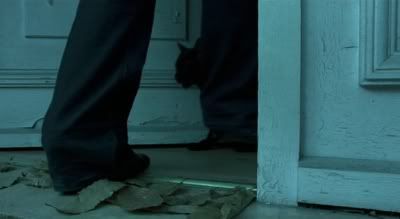 Kicked back inside the house. Oh, the indignity!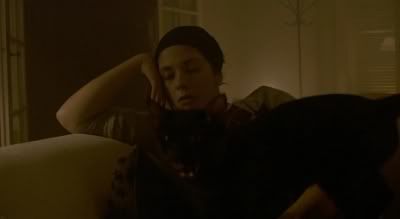 Completely ignored by the sleeping human.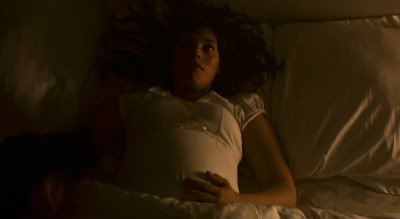 Brushed from the bed. Just shameful.
For more horror cats, please check out
http://horrorcats.blogspot.com
.