Since I'm getting a little bit bored with posting nothing but badly written reviews of horror movies all day, here's something completely random which I'd rather talk about instead.
A while ago I started collecting old minidisc players even though I've already got several mp3 players which I hardly use. I even bought two of the same kind because I liked the design so much and they were cheap.
It's total madness and I blame reading the "Night Watch" books by Sergei Lukyanenko for all of it. I never actually owned a minidisc player when they were popular but the hero of the books and films, Anton Gorodetsky, is all about the minidiscs so I just had to find out what they were like for myself.
In fairness, they aren't bad at all. They sound really good and one AA battery lasts for about 50 hours of continuous play which makes my ipods look pretty crap in comparison.
I've only recorded about 40 minidiscs of my own as the software to do it was slow and annoying. In the end, I just got bored with doing it and with minidiscs in general. Dragging and dropping mp3s is so much more convenient.
Before that I went through a phase of buying ex-military issue Panasonic Toughbook laptops with half the parts missing and getting them to work again. Oh, the fun I had tracking down hard drive caddies, AC adapters and obsolete RAM. Why nobody on ebay could sell a complete one for the $20 that they are actually worth is a mystery to me.
Having to download obscure software to partition the hard drives just so that the stupid things could "hibernate" lead me to forums full of techy geeks doing the same thing. I almost got sucked into their obsession myself but, after a few posts of my own and far too many private messages from the board members trying to sell me their old broken crap, I soon got disillusioned with the whole thing.
The touchscreens on these ridiculously heavy beasts were a novelty but the mouse control was horrible. At least my older cat enjoys one now.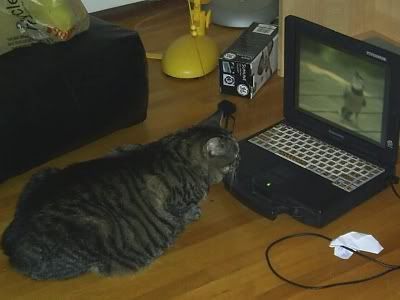 Don't even get me started on the time I was collecting all kinds of horror comics, some of which I've never even removed from their original bags. This was the closest I've ever been to making a complete nerd out of myself and I didn't even really want to read the childish crap in the first place.
The amount of money that I've wasted on things over the years to make myself more disappointed when I found out what they were actually like in the flesh makes me feel disgusted with myself.
Do you ever trawl ebay and fleamarkets looking for things which you wish that you had bought back in the day when they were good but now have absolutely no use for?