This month, it's Jezebel from "
The Sentinel
" (1977).
"Not ready for marriage, a fashion model moves into an unbelievably nice Brooklyn Heights apartment, where scary occurrences turn into a much more frightening turn of events."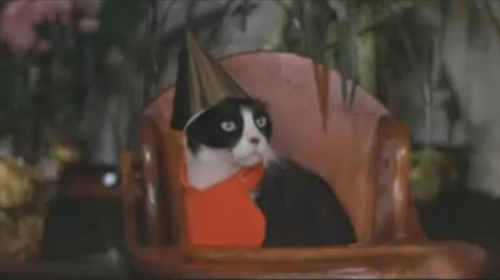 Happy birthday, black and white cat!
For more horror cats, please check out
http://horrorcats.blogspot.com
.