This is the section for all those crappy handycam movies which crop up every so often. Other sites refer to them as independents or "indies" as if that somehow qualifies them to be thought of as real movies and not as the Emperor's new clothes.
I don't like reviewing them because the people who send them to me often get very offended by what I have to say about their masterpieces. If I can make it through the DVD screeners in the first place then I'll list them here. :)
Dark Reel
Dawn
Gore Orphanage
Live-In Fear
Pink Eye
Reunion
Trasharella
Sometimes I hire (or even buy) one of these films by accident thinking that it might be a "real movie" because of the cover art or intriguing title. It doesn't happen often but here are the ones I've seen:
Dead Birds
Deadgirl
Neighbor
Sick Girl
Witchcraft 13: Blood of the Chosen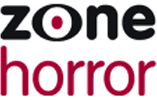 I've also reviewed all the horror movies that I've watched on
Zone Horror
(back in the UK) whether they were actually handycam movies or not. :)
Then there are The Asylum movies:
The Haunting of Whaley House
Mega Python vs. Gatoroid
Sharknado
When a Killer Calls
And from the highly censored and over sanitised
Chiller
channel on American TV:
Beneath
Dead Souls
Evilution
Grizzly Park
The Monkey's Paw
That's it for this section. No life is long enough to watch any more of these. If you are a filmmaker thinking of making yet another straight-to-DVD abomination, DON'T!