In previous years, I've gone through just about everything I like to watch during October, but I'm bored with doing that. Every day is Hallowe'en for me to some extent, and there's nothing special about one day compared to any other. Such is the life of a horror movie reviewer.
For the sake of making a definitive list of "must see" horror movies for Hallowe'en, however, here's my top ten. Click the pics to see what I had to say about them before.
1.
The Amityville Horror
(1979)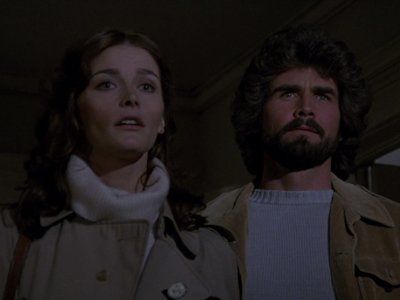 As a child of the '70s, I read all the books about Amityville in the years before the movie was made. It's a pity that none of it was true, but "The Amityville Horror" still holds up well. Margot Kidder was gorgeous back in the day.
2.
Dracula
(1958)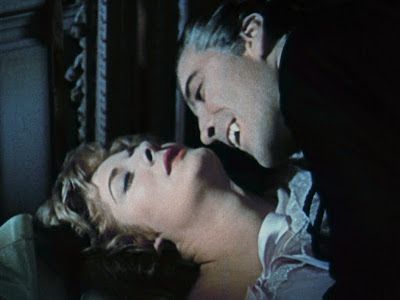 Hammer's best horror movie. Simple as that. Christopher Lee and lots of hot bloofer ladies. Ignore the rubber bats on strings, this is class!
3.
The Wicker Man
(1973)
You can't have Hallowe'en without recognising its pagan origin, and "The Wicker Man" is my "go to" movie for all things British and pagan. Britt Ekland topless is a bonus.
4.
The Legend of Hell House
(1973)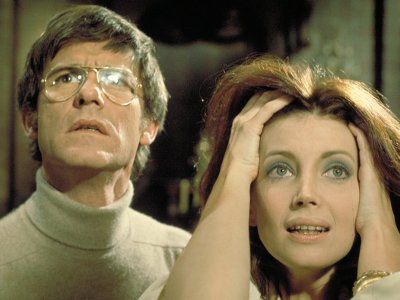 I prefer this to "The Haunting" because of Roddy McDowell. He steals the show despite a valiant effort from Pamela Franklin and horny Gayle Hunnicutt. There's a lovely black cat in it too.
5.
The Haunting
(1963)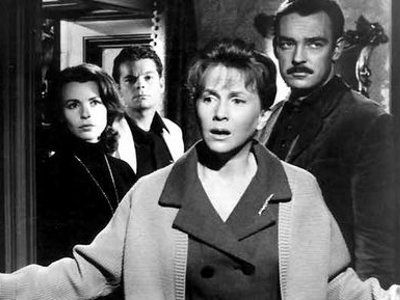 A little bit dated now but still creepy. It's the definitive haunted house movie and a certified classic. I would never have known about it if it hadn't been for the late James Herbert talking about it on a Hallowe'en TV show.
6.
The Changeling
(1980)
This would be higher up the list if it wasn't for the mystery element. I've found that I can only watch it every couple of years because I know the ending too well.
7.
The Others
(2001)
The twist dooms this movie to being another that's hard to watch more than once, but it's all about Nicole Kidman as perfect eyecandy for me. As a remake of "
Voices
" (1973), it's a successful upgrade.
8.
Lady in White
(1988)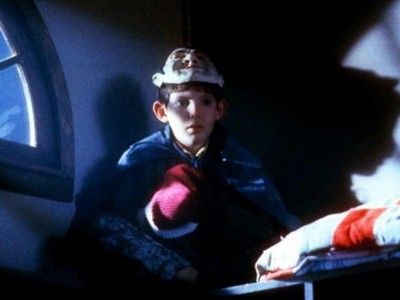 It's a supernatural murder-mystery set during Hallowe'en, and that's more than enough to justify it. It's also very well done. Easily Frank LaLoggia's best movie and full of nostalgia for those who like that sort of thing.
9.
The Fog
(1980)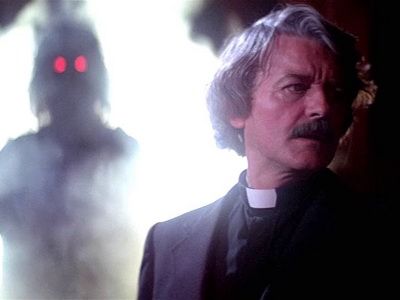 The prologue with the old captain telling the ghost story by a campfire makes this movie a lot better than it should have been. Sexy Adrienne Barbeau in her lighthouse radio station is the other good reason to watch it. I always fast-forward through the cringeworthy bits with Tom Atkins and Jamie Lee Curtis.
10.
Carnival of Souls
(1962)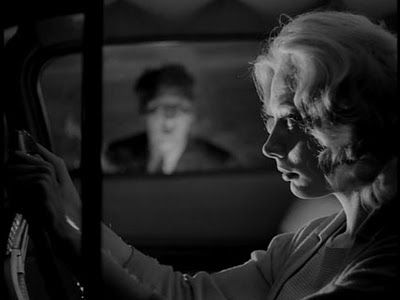 It's really a rip-off of "The Hitch Hiker" episode from "The Twilight Zone", but it's a little bit more adult. Eerie stuff and very accessible since it's in the
Public Domain
.
What are your Hallowe'en favourites?