As I'm still struggling to get through a Spanish sci-fi movie which I started watching three days ago, let me tell you about my latest "Big Day Out" from Saturday instead.
I can't remember the last time I wrote one of these posts because I've been buying considerably less DVDs than ever before. I'm not rich enough to hit the big name stores for new releases, and I've got a little bit bored with seeing the same stock in the pawn shops, but owing to a very tiny windfall of Amazon affiliate money, I went to the largest swap shop in town for a snuffle round their "5 for $10" DVD section.
Here's what I got: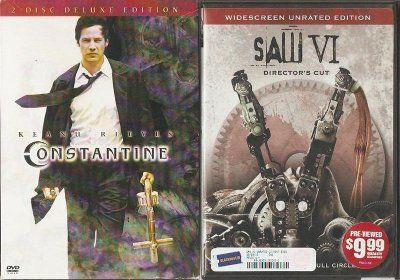 Yes, I now have the boxed (or slipcased) "2 Disc Deluxe Edition" of "
Constantine
" in perfect condition with the comicbook inside. I love this movie and already have the standard "rental" edition, but I'm going to keep both because I'm greedy like that.
I'm still missing "The Final Chapter" of the "Saw" franchise (aka "
Saw 3D
") because of a recently banned Listian who didn't send me my win (plus I had to go through the PayPal dispute process to get the shipping fees back), but now I have "Saw VI". Despite the Blockbuster stickers, the disc itself is perfect, so I doubt that anybody hired it before they sold it. I'll replace the case eventually because those stickers are a bitch to get off, and there's always a chunk out of the bottom corner of Blockbuster rental cases where some kind of security tag thing was supposed to go.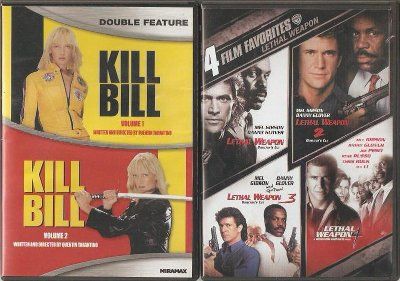 Moving on from horror, I grabbed the "Kill Bill" double-feature simply because it was there. Even though I moan about Tarantino a lot, I've got nearly all of his movies. I think I'm only missing that hotel one with Tim Roth in it and "Reservoir Dogs". I could have bought the latter when I got this, but it wasn't in very good condition.
The "Lethal Weapon" 4 pack has been tormenting me for years because I only like the first two movies and have them on VHS anyway. For $2 though, I had to make the upgrade. I now need to get the "Beverly Hills Cop" triple pack too.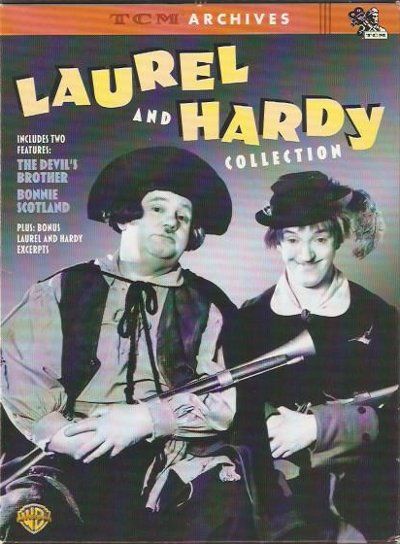 Finally, although this was the first DVD which I picked up, I have the TCM Archives "Laurel and Hardy Collection". Really it's just two movies and a load of special features, but the word on the street is that this pack contains the best versions available of these particular movies. It sells on Amazon for between $25 to $99, so you can imagine how chuffed I felt to get it for $2.
I finished my day of adventure off by celebrating with a Chinese chicken curry and a litre bottle of Teacher's Highland Cream Whisky. Yes, a litre bottle of one of the top 5 brands in the world. I might not be much of a boozer, but when I drink, I know what I like.
Now you know why I haven't got any further with the sci-fi movie that I mentioned at the beginning. I got so drunk on Saturday night that it took me until half-way through today to be able to process more cerebral movies again. Having the intellectual capacity of every member of the Horror Lamers clique combined for three days has not been a fun experience. Never again!