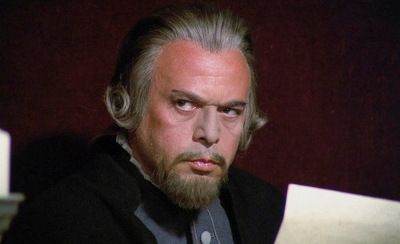 Herbert Lom died last night. He was 95.
Most people will be writing about how famous he was for his role as Dreyfus in the "Pink Panther" comedy movies, but I don't particularly care about that.
Herbert Lom was much better known to me because of his horror roles such as Sam Weizak in "The Dead Zone" (1983), Henry Fengriffen in "
And Now the Screaming Starts!
" (1973), Prescott in "
Dark Places
" (1973), Dr Byron in "
Asylum
" (1972), Abraham Van Helsing in Jesus Franco's "Count Dracula" (1970), Lord Cumberland in "
Mark of the Devil
" (1970), and even "The Phantom" in Hammer's version of "The Phantom of the Opera" (1962).
I watched all these movies as I was growing up, and Herbert Lom was always an instantly recognisable face in movies and on TV.
With 113 credits to his name, Herbert Lom was certainly prolific but never really became such as big star as many of his contemporaries. Nonetheless, he has left us with a fine legacy of his work to enjoy. May he rest in peace.