Did you know that there's going to be a new MySpace? Neither did I until yesterday when an article on the BBC news site encouraged me to click
this link
. That was where I heard "Heartbeat" by JJAMZ for the first time, and, I have to say, it was the most appropriate song MySpace could have ever chosen for their promotional video.
Because I liked the music (and had never heard of JJAMZ before), I really wanted to see if the lead singer looked as good as she sounded. After a quick Google search, I followed JJAMZ through to YouTube where I found their "Official Music Video" (above).
You cannot possibly imagine my delight when I found that the lead singer, Elizabeth Berg, was absolutely gorgeous, and they'd turned "Heartbeat" into a little horror movie! Too many good things in one day!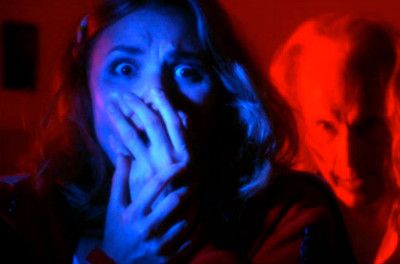 Elizabeth "Z" Berg, the former lead vocalist of the indie rock group "The Like" (nope, never heard of them before either), not only ticks every box for me as the kind of singer who I like, but she's beautiful enough to be a real scream queen too. Based on this video, I wouldn't mind seeing her in a full length horror movie one day.