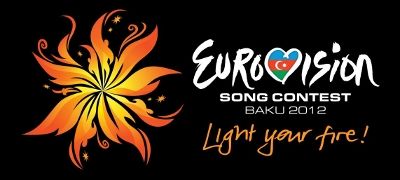 As you may have guessed, there will be no horror reviews this week due to my annual Eurovision Song Contest fandom. I love this stuff and tonight (or this afternoon if you are watching it in the USA) is the night of the second semi-final.
My favourite to win this round of musical nastiness is Gaitana (representing the Ukraine). Although it uses the trumpet blasts of fellow Ukrainian Ruslana's "Wild Dances" (which won in 2004), the song has been criticized for sounding too "African". I like it but, just as the critics say, it's not European enough. I still loathe Paul Simon's "Graceland" album though.
If Jedward hadn't already found the most garish motorcycle gear, Litesound (representing Belarus) would have been notable for their spectacularly hot (and sweaty) leather outfits. Even though they sing, "We are the winners", it ain't gonna happen. They'll probably go through to the final anyway.
Joan (representing the Netherlands) is the novelty act which will go through just to rival Engelbert Humperdinck's retro British entry. This is like a horrible fusion of Nicole (from 1982), Brotherhood of Man (from 1976), The Cranberries, and The Village People. It'll definitely go through because she's pretty.
Of course, the United Kingdom, France, Germany, Spain, Italy, and Azerbaijan, have already qualified due to putting up most of the money for the contest. It isn't fair but nothing ever is. Ironically, all their songs are awful (apart from a passable entry by France) and none of them will win unless the voting is rigged.