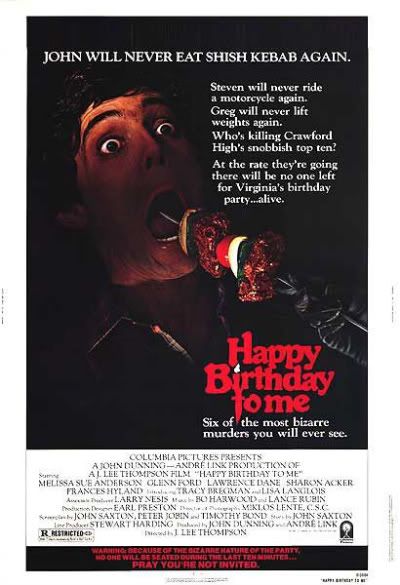 Yes, today is my birthday.
A long time ago in a galaxy far, far away... I was born. Who would have thought that I would ever have made it this far or have done the things that I've done? Who would have even cared? Nobody probably.
So, as usual with my birthdays, it's a time of reflection for me on not just the last year of my life but thinking about all the things that I've done and have yet to do. Don't worry, I'm not going to bore you with the details.
To be honest, the whole of last year was completely shit for me. I had problems with my teeth, had lots of other health problems, couldn't move house for six months from the nastiest apartment in the worst neighbourhood ever, ended one business, struggled to get another one up and running, got some grey in my beard and, basically, it was the second worst year of my life.
This year, I'm taking it easier. I don't particularly care about my blogging anymore as I've found other things to do more passively on the internet and which I find more enjoyable.
In real life, I've now got a much easier job, a better place to live in, I'm enjoying my cats and my movie collection, and I'm just chillaxing.
Happy birthday to me!