It just wouldn't be Hallowe'en (or cold season) without my favourite soup.
Grace's Cock Flavoured Soup
- which, amusingly, always comes up on the till receipt as "Crock Soup" due to either a typo or intentional puritanism.
Only 69c from Wegmans
It's full of all the good ingredients you would expect (including MSG) but it's hotter than Satan's willy if you aren't used to spicy stuff. Although it already has some noodles in it, adding a packet of Ramen Noodles to it obviously makes it much more substantial.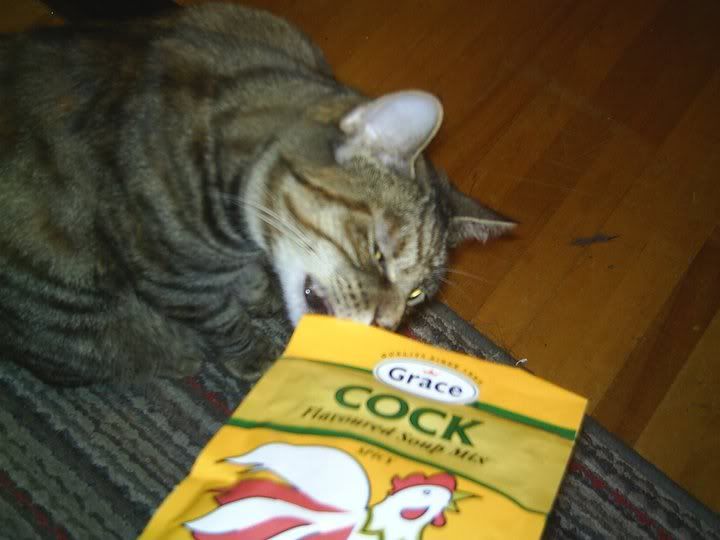 Don't worry, Suzi isn't getting any. It's much too spicy for cats!