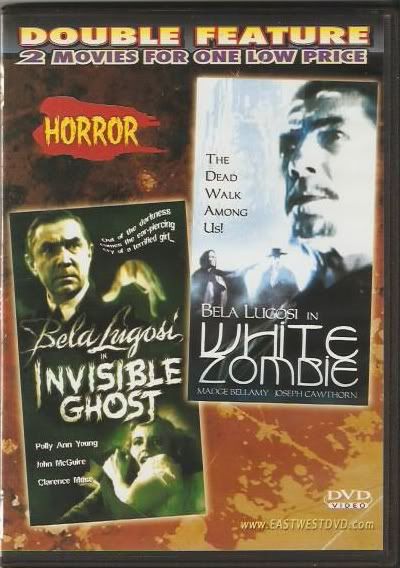 I got this double-feature from Dollar Foods quite a while ago now but I've never watched it all the way through. Personally, I could never stand too much of Bela Lugosi as an actor and absolutely hated him in the original "Dracula" (1931). I still can't believe the love which that stagey borefest receives.
"Invisible Ghost" (1941) and "White Zombie" (1932) are also very dated movies which barely register as horror on today's scale. "White Zombie" is actually the better thriller of the two but it isn't by much as both managed quite successfully to send me to sleep.
I used to love black and white movies from this era once upon a time but they are an acquired taste which is also far too easy to grow out of. I may give "White Zombie" another try before Hallowe'en but there's no way that I will ever sit through "Invisible Ghost" ever again.