I'm going to take a small break from blogging because I'm feeling a bit burnt out and can't get motivated to write any new reviews.
Here's one of my favourite scenes from "Lust for a Vampire" (1971) to keep you entertained while I'm away.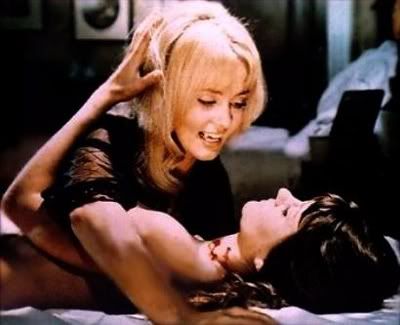 We all know who the blonde is but how many of you know who the brunette is underneath her? Anyone want to take a guess?