Here's a new feature that I intend to do every month for as long as there are
horror cats
worth mentioning.
This month, it's the mackerel tabby from "The Sadist" (1963) in the
Mill Creek 250 Horror Movies
collection.
"Three people driving into Los Angeles for a Dodgers game have car trouble and pull off into an old wrecking yard where they are held at bay by a bloodthirsty psycho and his crazy girlfriend."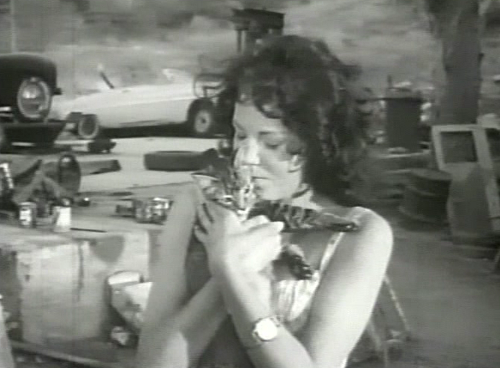 Psycho girlfriends like Judy (Marilyn Manning) really do love cats more than people but who can blame her?
For more horror cats, please check out
http://horrorcats.blogspot.com
.